PREMIUM PLUS+ PACKAGE
Premium visual acuity experience at close, far and monitor distance, even without glasses.
Content of the treatment package:
Premium trifocal lens (UV filter, blue light filter, anti-glare)
Quick, safe and painless
Ultrasonic method
Customised intraocular lens design tailored to your lifestyle
Surgical appointment schedule in a short time
Free follow-up medical check up to 6 months
Also available with FEMTO LASER.*
490,000 HUF / eye
* Using femto laser: 180,000 HUF/ eye
Toric IOL extra fee 90,000 HUF/ eye
See clearly at any distance, even without glasses.
With FineVision trifocal lenses, you can clearly see the landscape in the distance, but also drive your car safely. You will be able to see your children's or grandchildren's faces clearly, use your computer and read without difficulty.
Benefits:
You can see clearly at all distances
It increases your sense of security
It makes your everyday life more comfortable
It provides a freer, more independent life
If astigmatism as well as cataracts need to be corrected, FineVision Toric intraocular lens is the best choice. It solves both problems.
Is an active life without glasses important to you?
Trifocal technology is designed for people who dream of a life without glasses. Studies have shown that after FineVision® trifocal intraocular lenses are implanted, nearly 95% of people who have had the surgery are permanently free of glasses or contact lenses.
Choose the Premium Plus+ cataract surgery package with femtolaser instead of ultrasound!
FEMTOSECOND LASER
CATARACT SURGERY
High-tech cataract surgery
The Victus femtolaser is capable of treating more accurately than a thousandth of a millimetre. It performs the most critical steps of the surgery based onthe pre-set values. This reduces the risks of ultracound surgery,
improves the accuracy of the position of the implanted lens, which improves the best quality of vision available.
With the FEMTOLESER technology we provides our patients maximum safety, painlessness, faster recovery and faster restoration of visual acuity.
* Using femtolaser: 180,000 HUF/ eye
Benefits:
Performs the critical steps of lens surgery under medical guidance according to individualised values, without touching the lens
Even the smallest details are revealed during surgery with the help of the built-in OCT device
Extremely precise, it operates on high speed and with the accuracy to a thousandth of a millimetre
The laser beam can also be used to correct astigmatism
It puts less strain on the eyes than the traditional method
Reduces the effects on the delicate tissues of the eye and the risk of complications
Faster recovery and restoration of visual acuity
You can return to your normal rhythm of life earlier
Don't miss the best moments of your life, be one of our thousands of satisfied patients.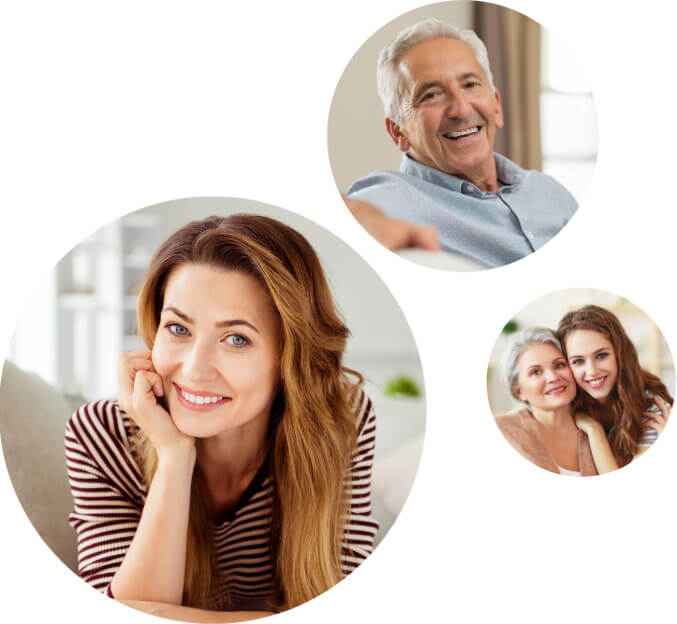 Apply
"*" indicates required fields