EXTRA PLUS+ PACKAGE
Excellent visual acuity at far and monitor distance.
Content of the treatment package:
Preloaded extended focus lens with +You treatment (UV filter, blue light filter, anti-glare)
Quick, safe and painless
Ultrasonic method
Customised intraocular lens design tailored to your lifestyle
Surgical appointment schedule in a short time
Free follow-up medical check up to 6 months
Also available with FEMTO LASER.*
450,000 HUF / eye
* Using femtolaser: 180,000 HUF/ eye
Toric IOL extra fee 90,000 HUF/ eye
Be independent, be yourself again with the +YOU treatment!
+You is a cataract surgery procedure that involves the implantation of extended depth of field lenses.
With LuxSmart extended depth of field (EDOF) lenses, you can see objects in the distance clearly, and the improvement in intermediate vision allows you to see your computer screen clearly.
Benefits:
Non-glitter material
Safe surgical procedure, preloaded injector
Excellent visual acuity at far and monitor distance.
Looking for challenges, more independence, an active life and shared experiences?
+You can help you with everyday activities like using the computer, watching TV, playing sports and travelling.
Having trouble cooking, reading, checking the dashboard of your car or driving in an unfamiliar area? Good intermediate vision is essential for these familiar activities. The procedure will help you get back to your usual rhythm of life and do what you love best.
Don't miss the best moments of your life!
Choose the Extra Plus+ cataract surgery package with femtolaser instead of ultrasound!
FEMTOSECOND LASER
CATARACT SURGERY
High-tech cataract surgery
The Victus femtolaser is capable of treating more accurately than a thousandth of a millimetre. It performs the most critical steps of the surgery based onthe pre-set values. This reduces the risks of conventional surgery
improves the accuracy of the position of the implanted lens, which improves the best quality of vision available.
With the FEMTOLESER technology we provides our patients maximum safety, painlessness, faster recovery and faster restoration of visual acuity.
* Using femtolaser: 180,000 HUF/ eye
Benefits:
Performs the critical steps of lens surgery under medical guidance according to individualised values, without touching the lens
Even the smallest details are revealed during surgery with the help of the built-in OCT device
Extremely precise, it operates on high speed and with the accuracy to a thousandth of a millimetre
The laser beam can also be used to correct astigmatism
It puts less strain on the eyes than the traditional method
Reduces the effects on the delicate tissues of the eye and the risk of complications
Faster recovery and restoration of visual acuity
You can return to your normal rhythm of life earlier
Don't miss the best moments of your life, be one of our thousands of satisfied patients.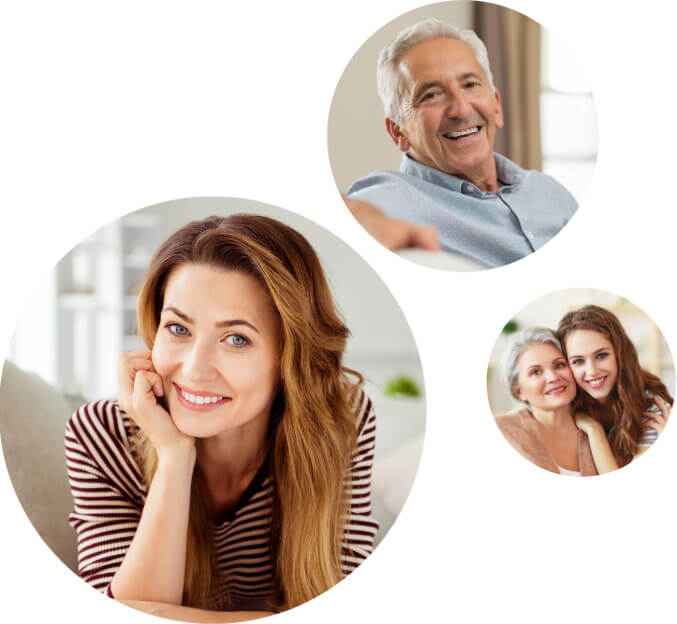 Apply
"*" indicates required fields