DIABETIC
EYE CARE
Prevent diabetes-related
visual impairment.
The secret to preventing vision problems
caused by diabetes:
regular check-ups and proper treatment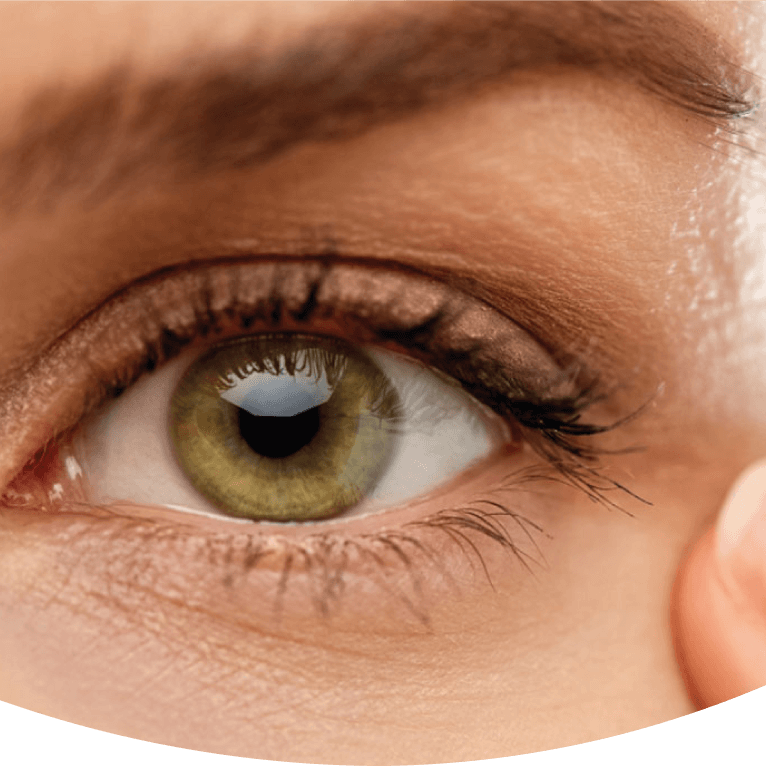 How your eyes
indicate diabetes
In case of diabetes, persistently high blood sugar level can cause damage to the vascular system, resulting in damage to the nerve membranes and blood vessels in the eye (diabetic retinopathy). This can lead to visual impairment, vitreous haemorrhage and in severe, neglected cases, even blindness.
It affects more of us than you think
Diabetes-related visual impairment is the leading cause of blindness. 80% of patients who have had diabetes for at least 20 years, developed an eye damage. With careful screening, conscious diet and attention, this rate can be significantly reduced.

Regular eye examinations are important not only for the detection and treatment of ocular fundus complications. Diabetics are also more likely to develop other eye diseases such as glaucoma and cataracts.
What are the symptoms of visual
impairment caused by diabetes?
There are often no symptoms in the early stages of diabetic retinopathy. As the disease gets worse, you may notice the following symptoms:
see more and more floaters
blurred vision
vision sometimes changes from blurred to sharp
see empty or dark areas in the field of vision
poor night vision
notice that colours appear faded or blurred
vision loss
The symptoms of diabetic retinopathy usually affect both eyes.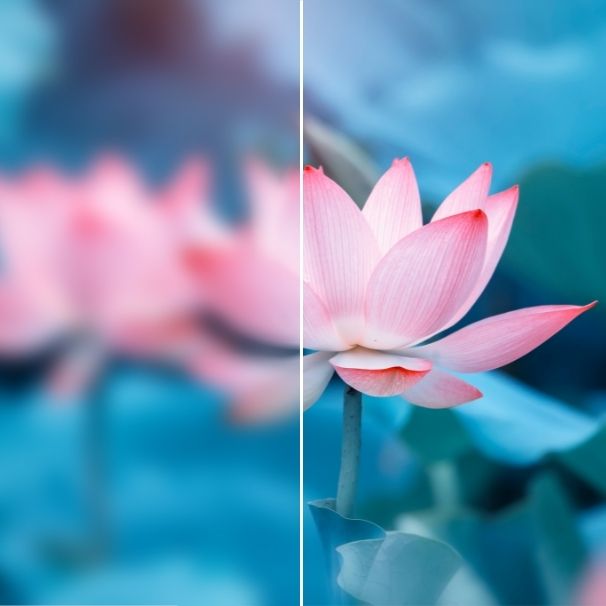 How can diabetic retinopathy be detected and treated?
In order to avoid irreversible eye damage, it is important for all diabetic patients to have an annual check-up, even if they do not have any eye complaints. The inspection involves a fundus examination, which includes pupil dilation. The need for further tests depends on what lesion is visible.

OCT (Optical Coherence Tomography) and OCT-A (Optical Coherence Tomography Angiography) scans provide the finest analysis of the retinal layers. OCT examinations are painless and fast, with light beams scanning the macula on the fundus.

OCT-A is currently the most advanced and modern diagnostic tool in the hands of ophthalmologists.
Treatment of diabetic retinopathy
Laser treatment of the fundus: in the case of damage to the retinal vessels, laser treatment on the peripheral areas of the eye can be used to repair the damaged blood vessels.
Intravitreal injection (Anti-VEGF treatment): macular oedema can be improved by applying the injection into the eye, which reduces swelling of the macula, slows down vision loss and possibly improves vision.
Eye surgery: in severe cases (e.g. vitreous haemorrhage, retinal detachment) surgery may be necessary.
Prices
Ophthalmologic examination
30,000 HUF
People with diabetes are recommended to have an annual eye examination.
Apply
"*" indicates required fields
Frequently asked questions
Why is regular eye screening important for people with diabetes?
Early detection and regular check-ups are the best protection against vision loss caused by diabetes.
In the early stages of diabetic retinopathy, there are often no symptoms, but abnormalities can be detected early with a fundus examination
Early diagnosis and proper treatment can prevent vision deterioration, so more serious complications can be avoided this way
People with diabetes are more likely to develop other eye diseases such as glaucoma and cataracts
How can the risk factors for diabetic retinopathy be reduced?
For diabetic retinopathy, it is important to follow these guidelines:
Keeping blood sugar at normal levels, minimising daily fluctuations
Maintaining normal blood pressure and cholesterol levels
Regular ophthalmological check-ups, annual screening
Recommended diet to follow
Regular physical activity
Why is it important to have a regular internal medicine check-up to monitor your diabetes and keep your blood glucose levels in sync?
Severe ophthalmological damage is mainly due to neglected metabolic disorders. Even with the best eye care, further visual impairment and worsening of the condition can be expected if blood glucose levels persistently exceed the permissible limit.
How often should I have an eye check-up if I have diabetes?
You must have an eye examination at least once a year. The examination includes a dilated fundus examination. If recommended by your doctor, in the case of severe diabetic retinopathy, a follow-up examination may be required up to monthly.
Can diabetes-related eye damage be reversed?
It can't be reversed, but if you notice in early stages, it can prevent you from having more serious vision loss. That's why it's important to see an ophthalmologist regularly who is skilled in treating vision problems caused by diabetes.
Book an appointment, just a minute.
Apply